Chanddeep Madaan, CEO, is excited to announce Jon Mackey has joined Aya Payments as a strategic advisor as well as an investor. Aya was looking for an advisor who had a wealth of experience and senior level connections within Canada's largest companies; Jon fits that description perfectly. Jon was initially brought on in an advisory role, however within a week of working with Aya he chose to also become an investor.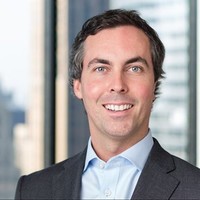 Jon is the Managing Director of Canada for True Search, a global executive recruitment agency who focuses on investment firms, their portfolio companies, and public companies seeking transformative growth. He will lead True Search's expansion in the Canadian market. Prior to True Search he spent five years as Managing Partner at Heidrick & Struggles, and previously held senior HR positions at the Royal Bank of Canada.
Finding strategic advisors that can work with Aya's senior leadership team, drawing on their industry experience and knowledge will help strengthen Aya. Jon will provide extensive experience in human resources as well as his large number of close connections that will strengthen Aya's ability to drive revenue and customer engagement and form new partnerships.
Jon has been an incredible benefit to both Aya and myself, states Madaan, the guidance and advice he provides me as a CEO separates him from any other advisor. Aya is very happy to have Jon onboard and we look forward to working with him as we continue to provide health and wellness to everyone.